Lenny Kravitz Thought It Was Eggplant Friday ... #penisgate See The Pic Here #EggplantFriday #LennyKravitz @lennykravitz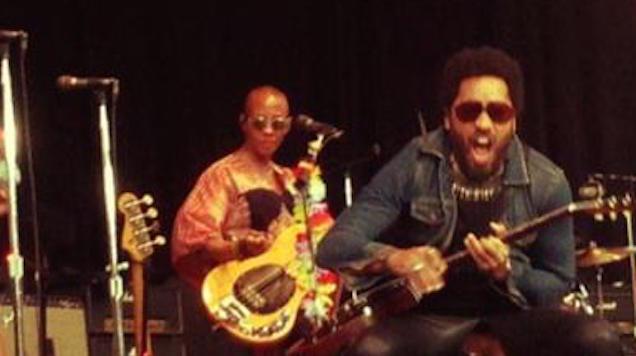 Sorry Zoe, but Mr. Kravitz was out here putting on a show for the masses. He was giving it up so hard for his fans, he ripped his skin tight leather pants and its definitely in classic rock star fashion. OMG Lenny! Women around the world are loving this foolishness. Penis gate has officially broken the Internet. He Literally rocked out with his cock out. I'm dyingggg! Lenny said No Draws Necessary BISH!
THIS BLOG claims no credit for any images posted on this site unless otherwise noted. Images on this blog are copyright to its respectful owners. If there is an image appearing on this blog that belongs to you and do not wish for it appear on this site, please E-mail with a link to said image and it will be promptly removed.