Hey Loves!
A lot of times we get distracted by the little things, and before we know it we are just going through the motions when it comes to life instead of truly living the amazing lives we have always dreamed of. I compiled a few ways you can start living your best life today, yes YOU. Its time you started living YOUR BEST LIFE. No better time to start than now, what are you waiting for?
Do these FOUR things and watch how your LIFE changes for the better!

1. QUIT being jealous of others.
There's a reason it's called the green-eyed monster... Because honey.... jealousy is ugly. And where did it ever get you, anyway?
Jealousy is angry, agitated worry.
When you notice that you are feeling jealous, take a second, breathe slowly, chill and observe your thoughts and feelings. Understand that your jealous thoughts are not the same thing as your REALITY. You may think that your partner is interested in someone else, but that doesn't mean that they really are. Thinking and reality are different.
Do me a favor and QUIT being jealous of others, and anytime you feel jealous remind yourself how great you are!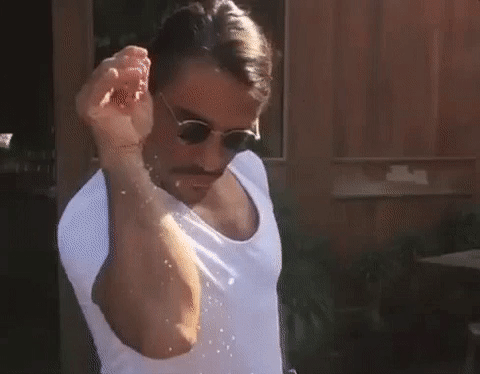 2. Be GENEROUS.
You can make the world a better place...by being free with your time, energy and money--is a good place to start. By doing so you can create a domino effect that encourages others to follow in your footsteps..... then boom everyone is happy!
Giving is better than receiving!
Besides, just think about it....you have a lot.
Folks who are appreciative are more satisfied with their relationships with friends and family. They're happier, less depressed and less stressed. They feel more in control of their lives, have higher self-esteem and cope better when things get tough.
Don't HATE, APPRECIATE!
4. ERADICATE FEAR.
Fear can deter people from taking action yet if you never try anything you'll never achieve anything.
By claiming your fear, you have the power to change it. Often anger is a defense against feeling fear. If we deny our strong negative emotions, they don't go away. Other people can often sense them, and we're more likely to project them onto other people and situations. Name, claim, and release your negative emotions in a safe way.
THIS BLOG claims no credit for any images posted on this site unless otherwise noted. Images on this blog are copyright to its respectful owners. If there is an image appearing on this blog that belongs to you and do not wish for it appear on this site, please E-mail with a link to said image and it will be promptly removed.