BREAKING: Former "Sex and the City" star
Cynthia Nixon
says on Twitter that she is running for governor in New York. Watch Cynthia for Governor video below.
Cynthia Nixon is a lifelong New Yorker and progressive activist who is running for governor to fight for a better, more equal New York.
Cynthia hasn't been bought and paid for by special interests and won't be accepting any corporate contributions in this campaign. Instead her campaign will be powered by the people.
Its official Cynthia Nixon will challenge Gov. Cuomo in Democratic primary.
Always remember... Empowered Women, Empower Women.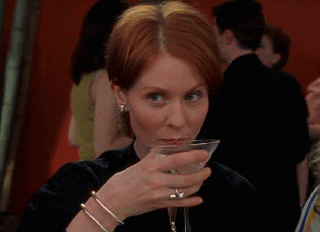 THIS BLOG claims no credit for any images posted on this site unless otherwise noted. Images on this blog are copyright to its respectful owners. If there is an image appearing on this blog that belongs to you and do not wish for it appear on this site, please E-mail with a link to said image and it will be promptly removed.