The Met Gala, which is the inaugural benefit event for the Metropolitan Museum of Art's Costume Institute, it is often called the main event of New York's social calendar, and brings out fashion's biggest designers and superstars from around the world.
It is revered for its pricey tickets, VIP guest list, and outrageous outfits that are based around a different theme each year.
In 2018, the theme was Heavenly Bodies: Fashion and the Catholic Imagination, which showcases how Catholicism has influenced fashion throughout history.
Celebrities took to the red carpet wearing papal-inspired gowns, chainmail costumes reminiscent of the Crusades. It was truly a sight to see.
Well here is my top ten, tell me what you think?
The construction of this gown is everything. How could a dress be overstated and understated at the same time. YES, Blake gives!
SJP never lets us down, the headgear and dramatic train are everything. Cheers to a style icon.
Donald Glover is anything but Childish in this simple and understated vintage suit.
The head dress and the slits made this a total look. Cardi is rocking her pregnancy like no other.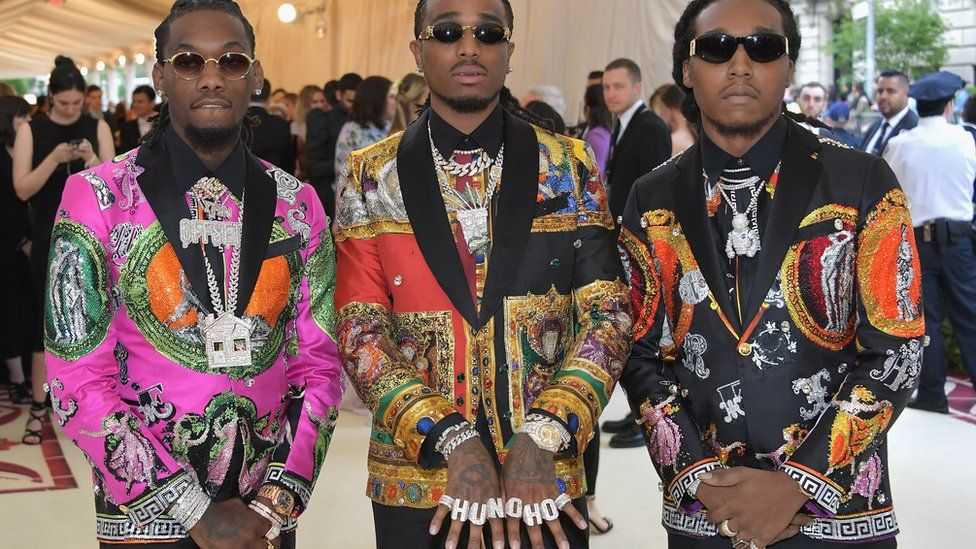 6. Lena Waithe & The Migos
The 6th spot is a tie for two totally different yet rainbow-rific looks. Lena's cape sent a message and the Migos went Versace Versace on us!
This color looks absolutely beautiful on Gabrielle, and that makeup is impeccable.
J Lo gave us structure meets femininity, the leg and stiletto sends this look over the top. I'm more than here for this.
In this case we ask ourselves how can a gold dress be understated, well Kim showed us how to do it. The cross detailing, dark eye makeup and high ponytail made it a look. One of the best looks of the evening.
Chadwick looks flawless, just flawless!
The Bad Gal did good in this Papal look. As far as I'm concerned she secured the number one slot for the way she merged two worlds and still kept the look modern.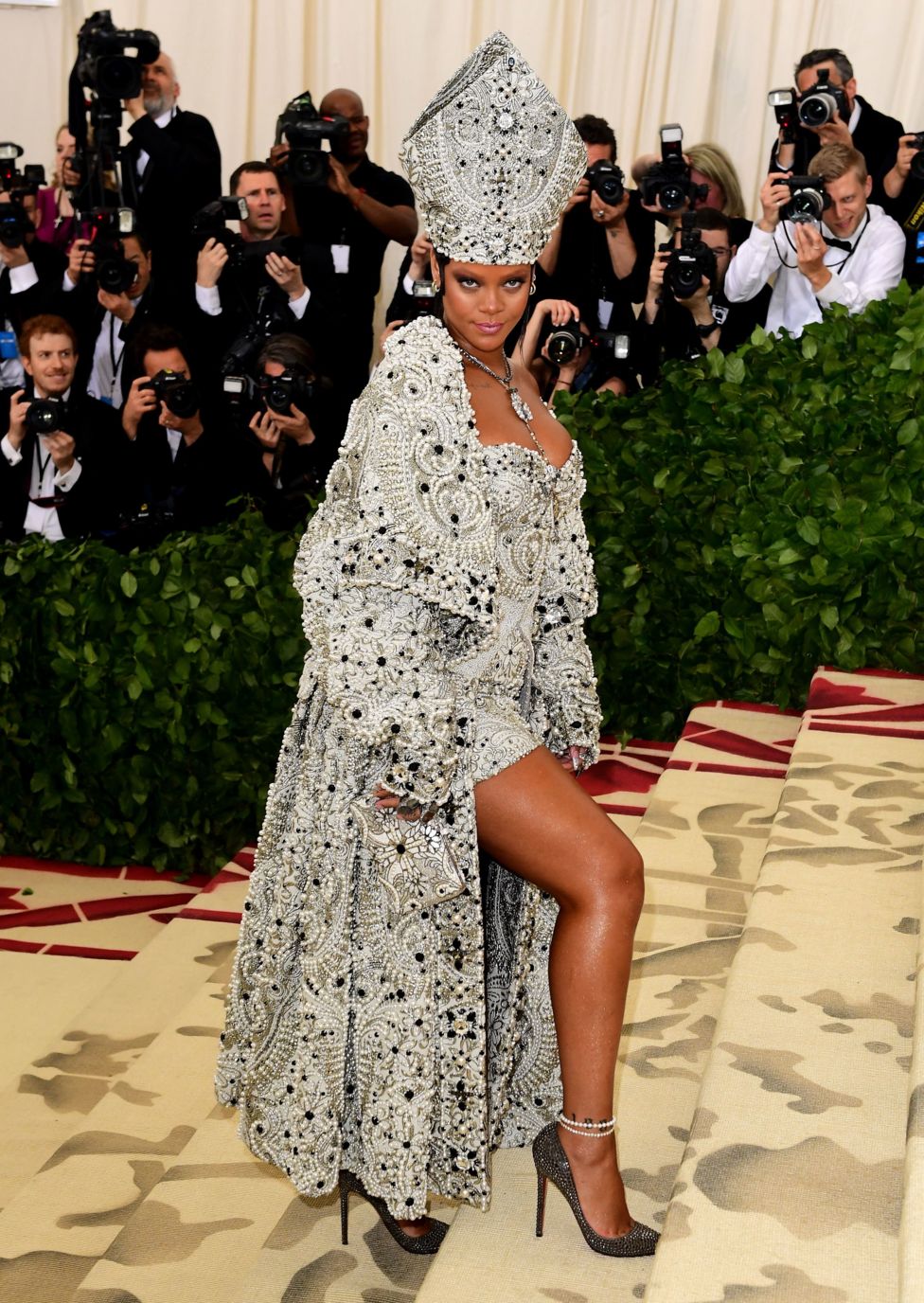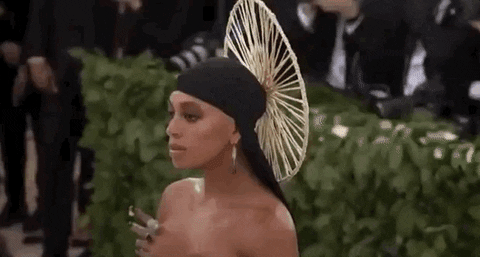 Give it up one time for Solange and this Du Rag Realness!
THIS BLOG claims no credit for any images posted on this site unless otherwise noted. Images on this blog are copyright to its respectful owners. If there is an image appearing on this blog that belongs to you and do not wish for it appear on this site, please E-mail with a link to said image and it will be promptly removed.